Kellogg's adding Peanut Four to Some Products!
Please note the following annoucement form Kellogg's products:
Kellogg's is adding peanut flour to some of its products. The products affect Austin and Keebler brand products. The labels on the foods will be modified to reflect the change.
Anyone with questions can call 1-877-453-5737.
The company says the ingredient will be added to the following products:
Austin® Cheddar Cheese Cracker Sandwiches
Austin® Grilled Cheese Cracker Sandwiches
Austin® Pepper Jack Cracker Sandwiches
Austin® Variety Pack Cracker Sandwiches
Keebler® Club® & Cheddar Sandwich Crackers
Keebler® Cheese & Cheddar Sandwich Crackers
Keebler® Pepper Jack Sandwich Crackers
Keebler® Variety Pack Sandwich Crackers
Absences from School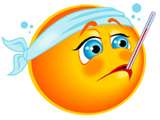 If your child is going to be absent you must leave a message on my voice mailbox or send me an email at
jpiccoli@franklinlakes.k12.nj.us
Please leave a detailed message regarding the reason for your child's absence!!!